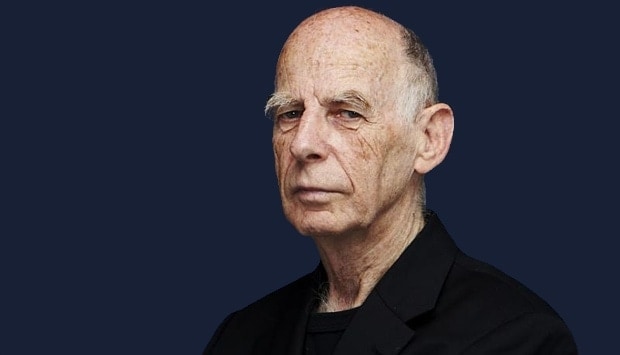 Mike Nock Trio – 01/06/23
Thursday the 1st of June, 2023
10 Exhibition St, Bowen Hills
Doors from 7:30PM
Music starts on the downbeat of 8PM
$20 ENTRY+BF
Head to our Humanitix to purchase limited seated tickets
ABOUT MIKE NOCK
Pianist/composer/bandleader Mike Nock has made a huge impact on the Australian jazz scene as pianist, composer and bandleader, particularly since his 1986 return from the USA, where he spent 25 years pursuing his chosen career in the company of  many of the world's  leading jazz musicians.
While in the US he firmly established  his  international reputation as a creative musician, from  his many highly regarded recordings as both leader and sideman, along with  work with his innovative jazz-rock quartet, The Fourth Way.
Attracting  many prizes and honours throughout his lengthy career and with a large catalogue of recordings and  compositions, he continues to delight and inspire audiences wherever he performs.
"Pianist Mike Nock is a knock-out….one of jazzdoms most expansive minds, Nock's palpable appeal flows from a lyric gift  given shape by a sublime musical  intelligence." Jazz Times USA

"Nock's ringing iconoclasm pervades all his music, taps a deep well of melody that transcends jazz and informs and ignites his every encounter." – Fred Bouchard, Downbeat (USA)
Band:
Mike Nock – Piano
Elliott Parker – Double Bass
Chris Evans – Drums
How do I purchase a ticket?
Tickets are being sold through Humanitix. Purchase limited seated tickets here. Due to JMI Live being an intimate space, we have a maximum number of guests allowed in the venue. We highly recommend it is best to get in early before tickets sell out.
What is JMI Live?
JMI Live presents live jazz in Brisbane every Thursday night from 8pm and a jam session after each gig. JMI Live is renowned for its intimate setting, providing the best opportunity to listen to live jazz in Brisbane. Just like a jazz club in New York, this venue is the ideal location for great jazz music, acoustics and atmosphere.
Location
JMI Live is located at 10 Exhibition Street, Bowen Hills.
Live streaming
All JMI Live concerts are live streamed to JMI's YouTube account.  Subscribe to our YouTube channel to access our free live streams.
Ticket Refund Policy
If you are experiencing flu-like symptoms and are unable to attend after having purchased a ticket, please contact the JMI office (07 3216 1110 or email play@jazz.qld.edu.au) as soon as possible during business hours (10AM-4PM) to let us know you won't be able to attend. A full refund will be given if we are contacted prior to a performance. Refunds will not be processed if we are contacted after the gig.