Thinking of trying out our Night Classes?
We asked some of our most recent attendees what they thought of the course.
JMI's Night Classes are 8-week classes for 2 hours per week delivered by some of JMI's esteemed faculty. The classes are held in groups of 5 to 9 people within a fun and supportive learning environment.
"Night time classes were great, was a good mix of different instruments played by the other people and the teaching was enthusiastic and practical. Learned lots and had a great time. Be da doop de da do deee… Will be looking forward to next term assuming no crazy lockdown…" – Pat W, 2021.
The classes will give you a better understanding of the jazz language by learning theory and improvisation techniques through performance and jazz repertoire. We teach theory in a practical manner that makes logical sense. The classes are perfect for anyone from a jazz novice, to someone who has some experience playing jazz but wants to build on their skills, to someone looking to study tertiary music in the future and would like to get a head start before they begin study.
"I have attended the night classes at JMI for the past 12 months. It has been an excellent experience. The environment is friendly and non stressful with excellent dedicated teachers who help to bring the complexities of improvisation and nuances of jazz to life. Meeting like minded, dedicated people has been a great boon. I feel very grateful that this opportunity exists in Brisbane. If you have an interest in learning more about jazz, improvisation and the technicalities of turning what's in your head into your instrument, then I would strongly recommended JMI to broaden your experience." – Gerry K, 2021.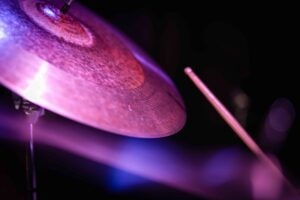 "I really enjoyed the classes, and got a lot out of them. It's great that JMI runs such classes open to the public outside of the recognised courses… Davey [Night Class Teacher] – he was great – really genuine, patient, supportive, easy going, and gave everyone enough attention when they were struggling. Great instructor, a real asset to JMI I reckon. Again, loved the course, and already applied for next semester…"  – Glenn B, 2021

"The night classes are great. They have plugged me back into something valuable. I've been forced into a type of retirement by Covid 19 and JMI has allowed me to feel real and relevant again. The time is good, the studios are good, the jazz club venue is excellent, the tutors well trained and the customers are friendly. Well done. I would recommend JMI's night classes to anyone." – Roo F, 2021
Night Classes are held at JMI's campus in Bowen Hills on Wednesday nights from 6pm to 8pm during the 8-week term.  The final week of the term will include a concert at JMI's very own on-campus jazz club, JMI Live, open to family and friends to attend.
Okay cool! So how do I sign up?
Head to the Night Classes section on our website to find our Registration Forms and what's required upon application.
Get ready for JMI's Night Classes with Private Lessons
Don't quite feel you're up to the required standard for JMI's Online Night Classes?  Not to worry, JMI also has Private Lessons available with our Night Class teachers to help you get up to speed and ready to start the Night Classes.
JMI's Private Lesson packages are available to musicians of all ages and abilities. These lessons would be the perfect precursor to starting JMI's Night Classes.  Private Lessons are available in person and on Zoom and you can purchase 1, 3, 5 or 10 lessons in a package with your preferred teacher.
Click here to find out more about JMI's Private Lessons.