JMI Alumni Stories: Lara Wilkinson
We asked some of our alumni what they have been up to since they graduated!
Here's what Lara Wilkinson had to say. Graduated 2016.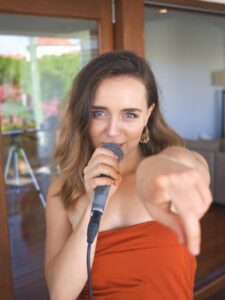 Tell us a bit about yourself. What do you play?
I was literally born into music! Both Mum and Dad were (and still are) professional 'muzo's' and growing up in the Northern Rivers of NSW I was lucky to be surrounded by constant creativity!
In primary school I took up the trumpet and played for 10 years, but it was always singing that I loved most. At 18, I moved to Brisbane to study Jazz Voice at JMI under the guidance of so many world class musicians. I loved learning how to have greater control over my voice. Singers with jazz training just seemed to have this effortless, pure tone.
What musicians/bands have you been listening to at the moment?
Lately I've been listening to a heap of neo soul, RnB and electronic music. Stuff like Jordan Rakei, SZA, PNAU and Tame Impala really influence me.
What have you been doing since graduating from JMI?
I knew teaching wasn't for me, so when I graduated in 2016 I immediately started contacting Brisbane booking agents (with the help of my 2nd year singing teacher, Hayley Cox). Once you work for one or two agencies, others start to follow. At first it was mostly bars and pubs, but through experience and networking I started to merge into the corporate and wedding gig scene.
These last 12 months I've been taking my original music more seriously and am nearly finished recording my debut EP under a new alias 'Lars Night'.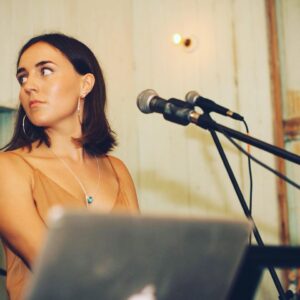 What are your future goals in music?
My dream is to do the festival scene and tour Australia and Europe playing my original music… or be asked to feature on a song of an artist I admire.
How has studying at JMI helped you to get where you are and towards your future goals?
It's made my songwriting and composing more complex and tasteful. Not only did I learn how to choose beautiful chords and melodies, but I now know WHY things sound good too. Everything you learn in the course translates to the real world as a musician. It's so practical. I literally use the compulsory piano skills we learnt everyday. Also, the networking aspect was a game changer once I started gigging.
What advice would you have for someone thinking about studying music and especially jazz?
​It's honestly the best musical foundation in my opinion, but don't stop listening to other genres. The best players remain humble and open to all styles.