Essentially Ellington Down Under 2018
JMI in partnership with Jazz at Lincoln Center (JALC) delivered the 3rd Essentially Ellington Down Under Regional Festival throughout August and September this year.  The festival is a non-competitive high school big band festival held in Brisbane, Perth, Adelaide, Melbourne and Sydney, followed by a full day workshop for band directors.
Each band performed 3 pieces including at least one Essentially Ellington piece, were recorded with audio commentary from a Jazz at Lincoln Center clinician and were given a 30-minute workshop immediately after their performance with the clinician. The whole focus of the festival is around education, providing a performance opportunity for high school musicians like no other.  We aim to make sure that every participant walks away from the festival filled with new knowledge, ideas and ways to improve their musicianship, as well as feeling inspired to be the best musician they can be.
Vincent Gardner (the lead trombonist of the Jazz at Lincoln Center Orchestra) and Jerome Jennings (renowned drummer and director of the Juilliard Jazz Orchestra) travelled out from the United States as the clinicians from JALC.  It was the 5th time we've been lucky enough to have Vince out to Australia for Essentially Ellington activities and the 2nd time Jerome has been out as a clinician. The level of generosity in time and knowledge that both these incredible musicians and educators delivered was truly inspiring.  Both are very humble, passionate and encouraging to students of all ages and abilities. Vince & Jerome delivered an experience with every young musician that participated that will provide inspire them for a long time.
This year we had a massive 63 big bands participate in the Regional Festival across 5 cities, with approximately 1,200 high school musicians participating in the festival across the country.  On top of this, over 110 music directors attended the full day teacher workshops around the country that were delivered by Vince and Jerome.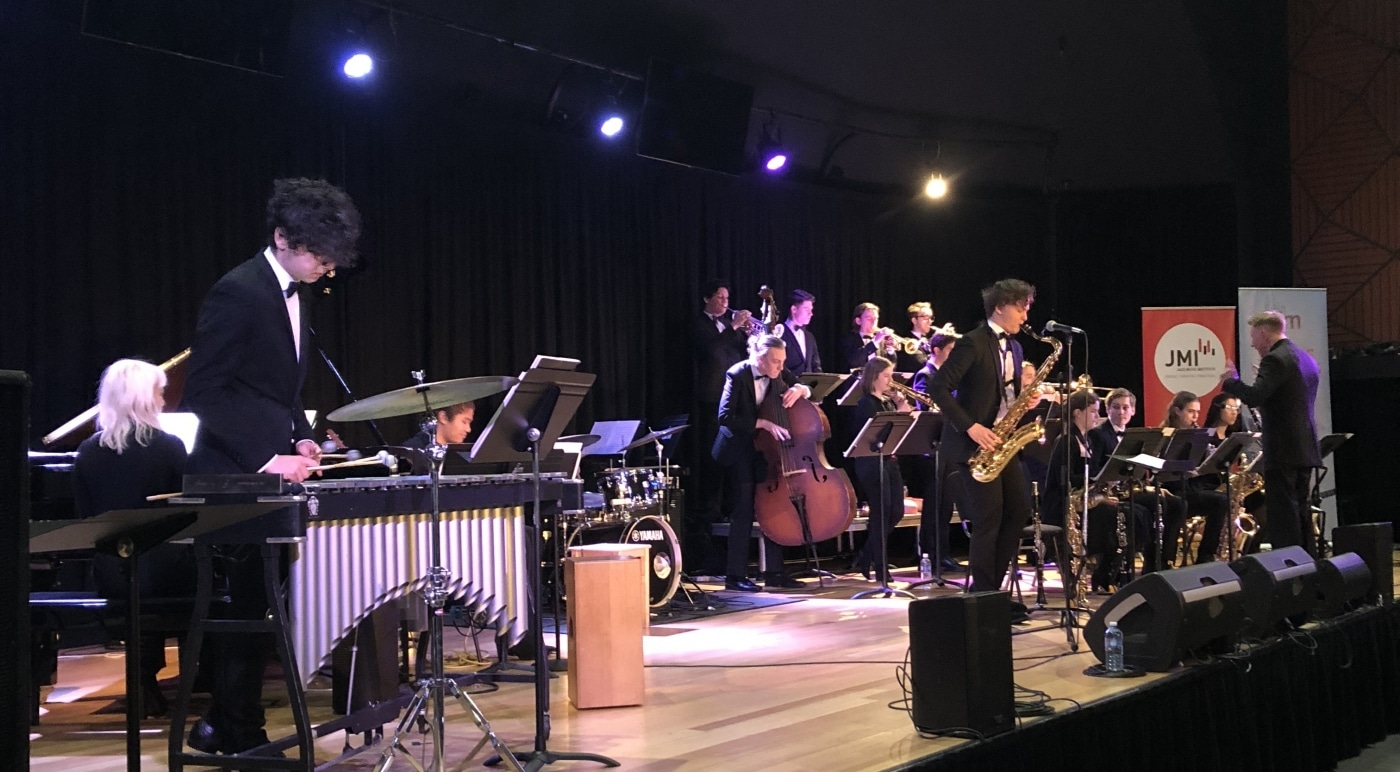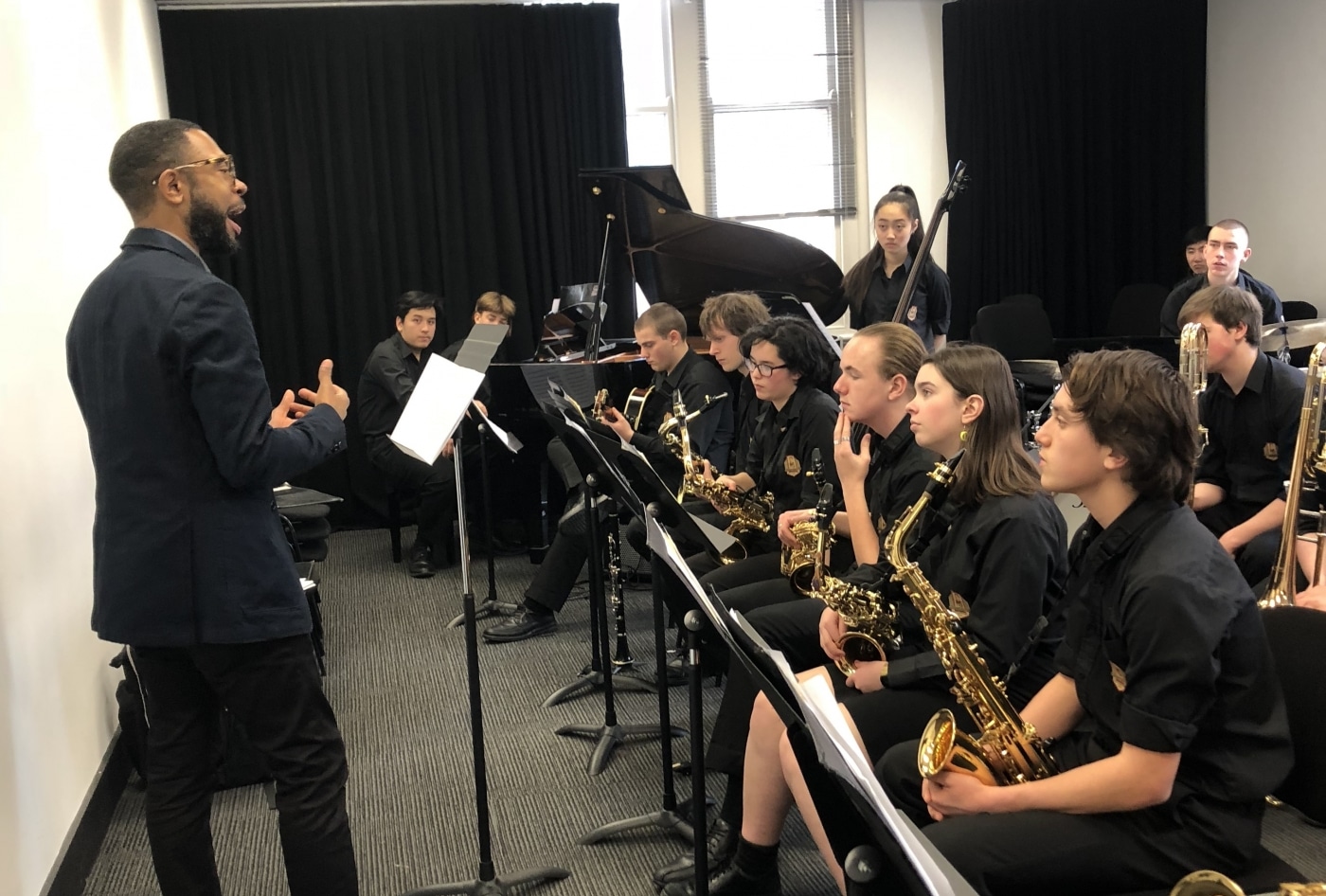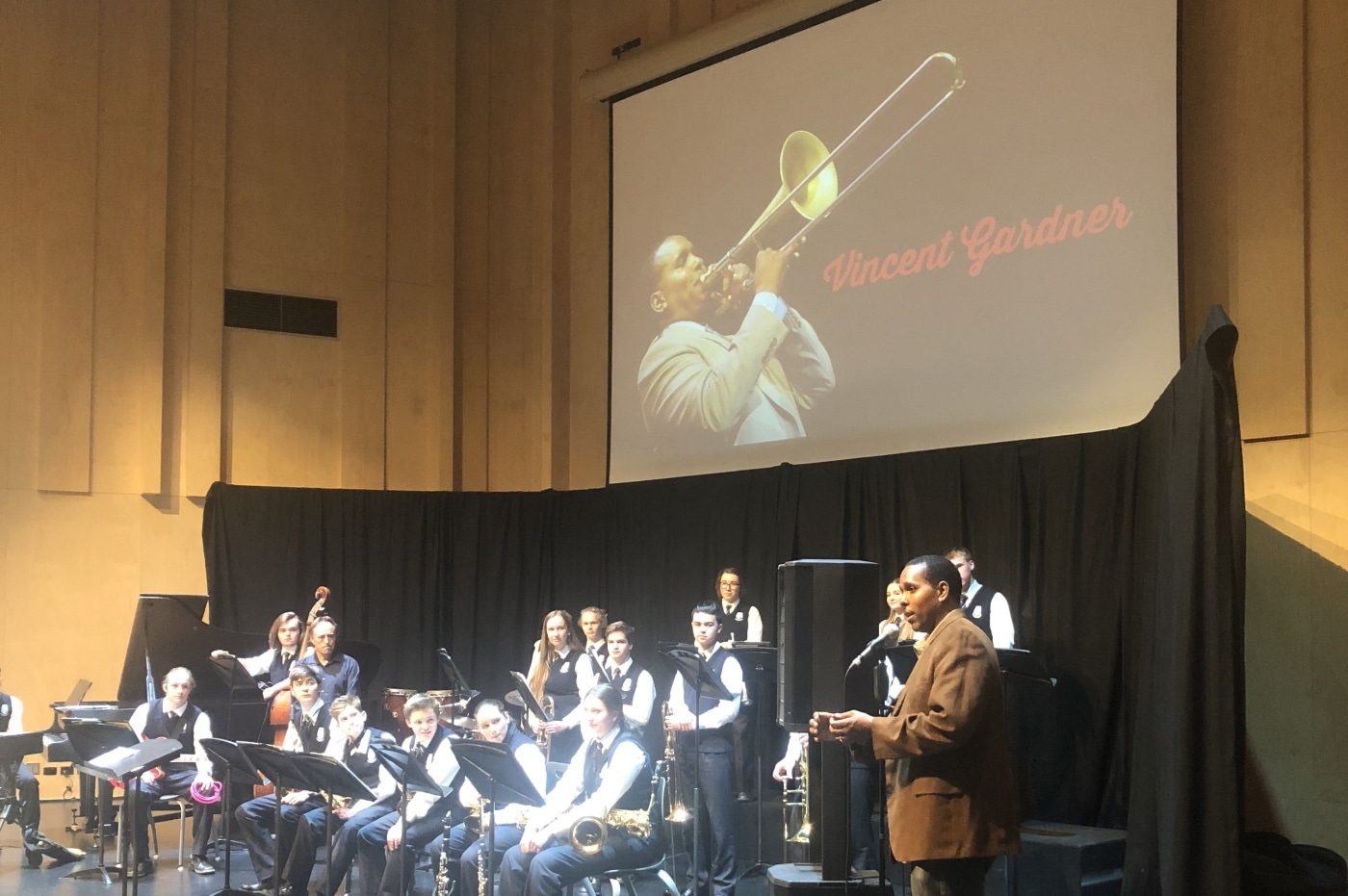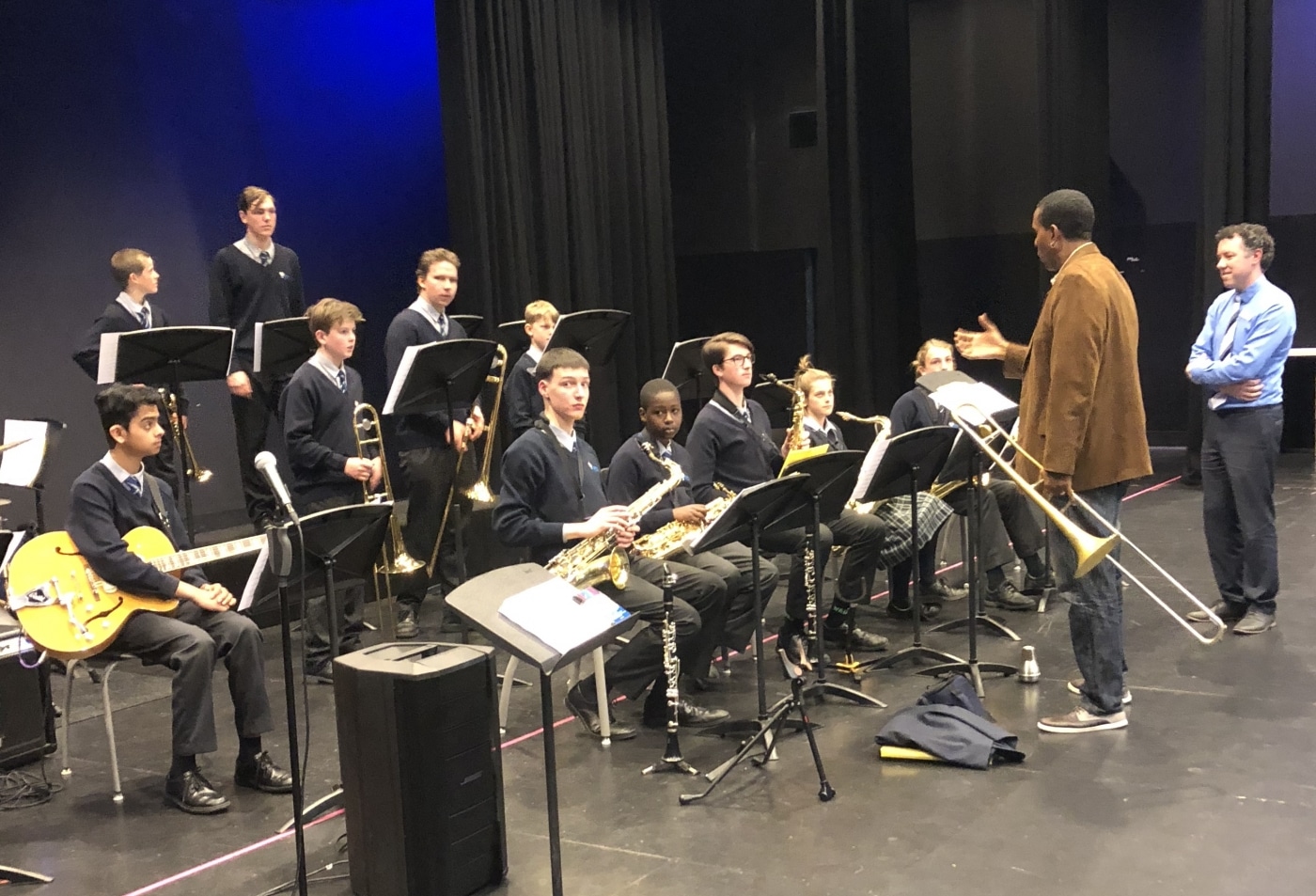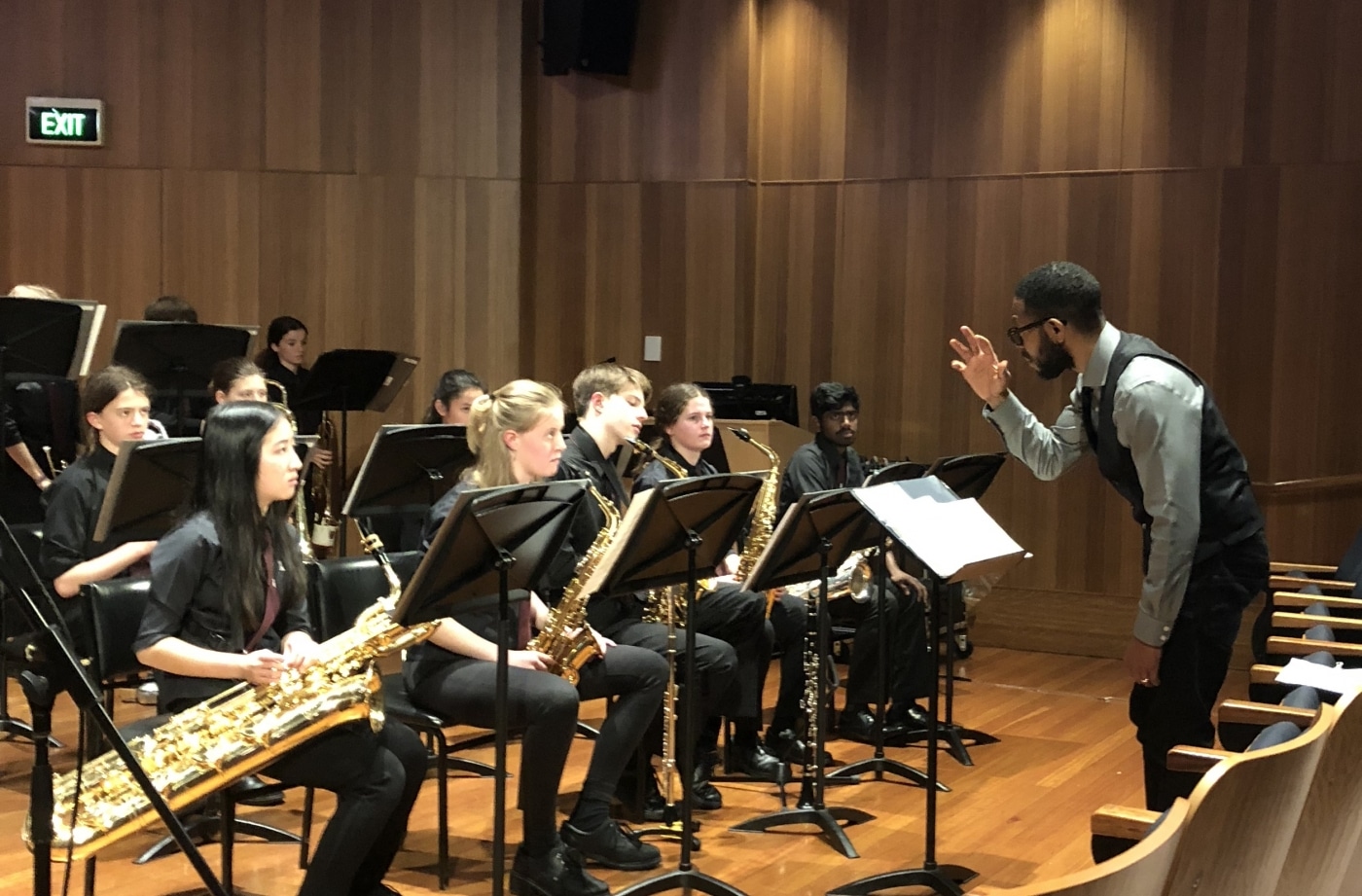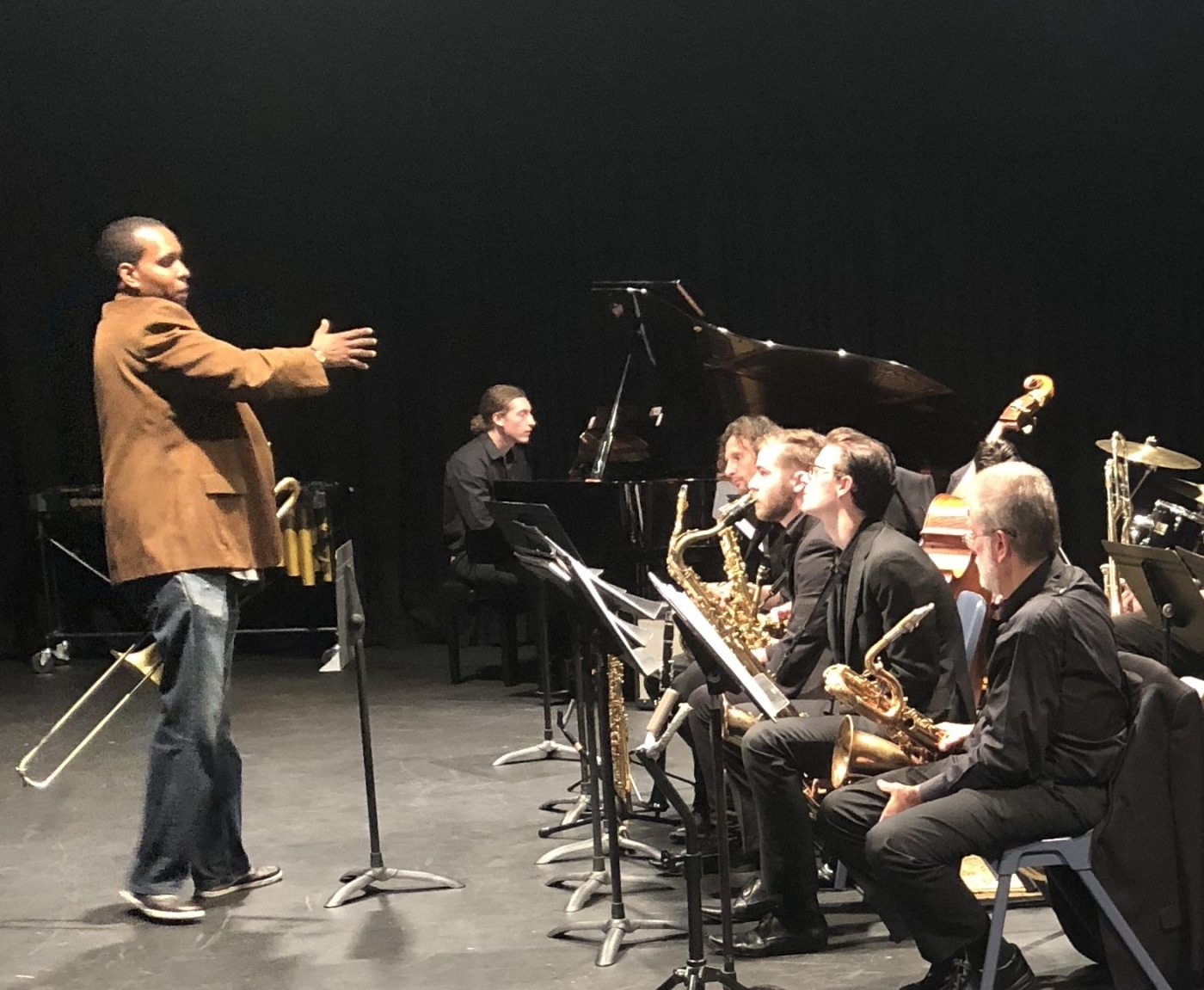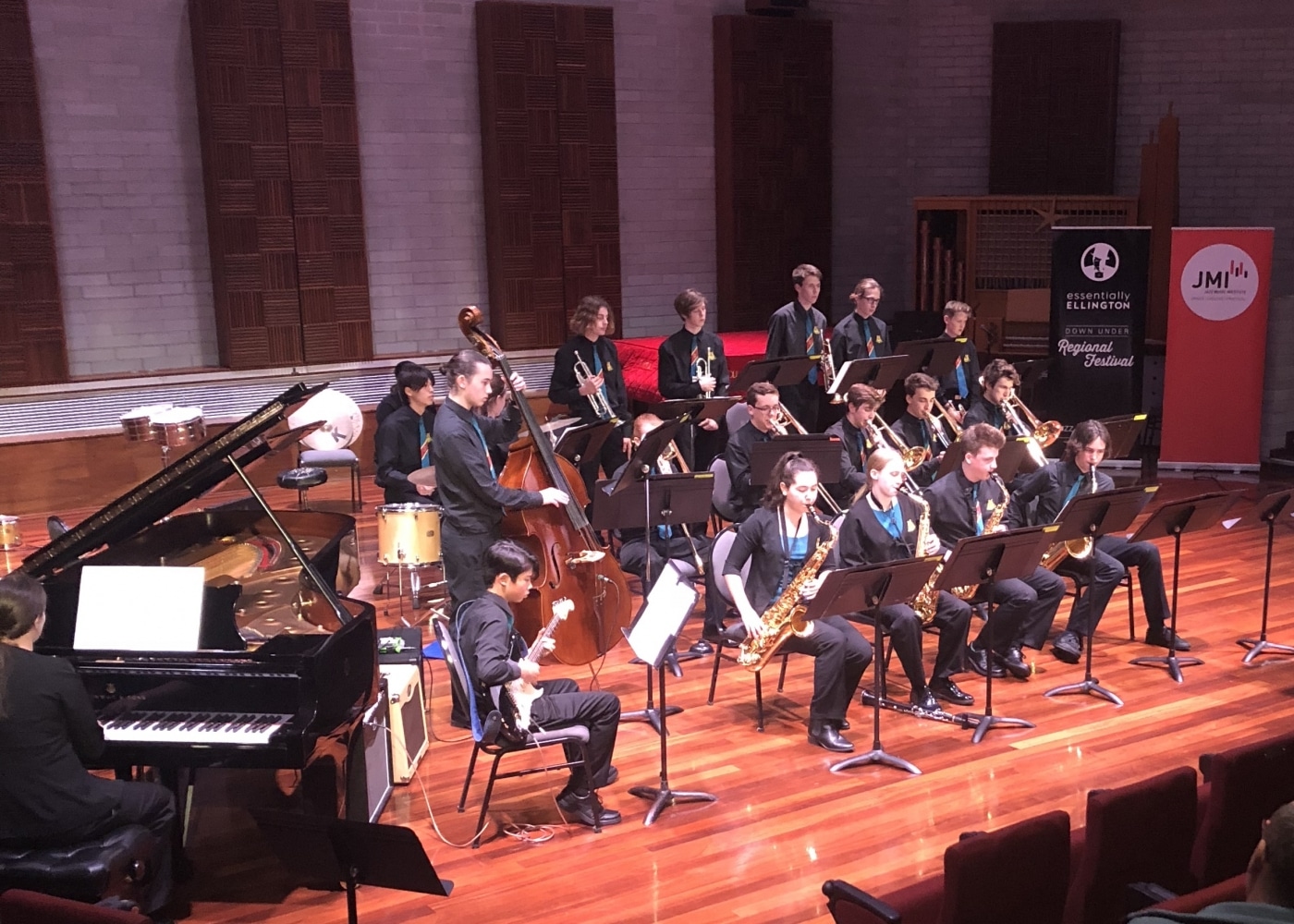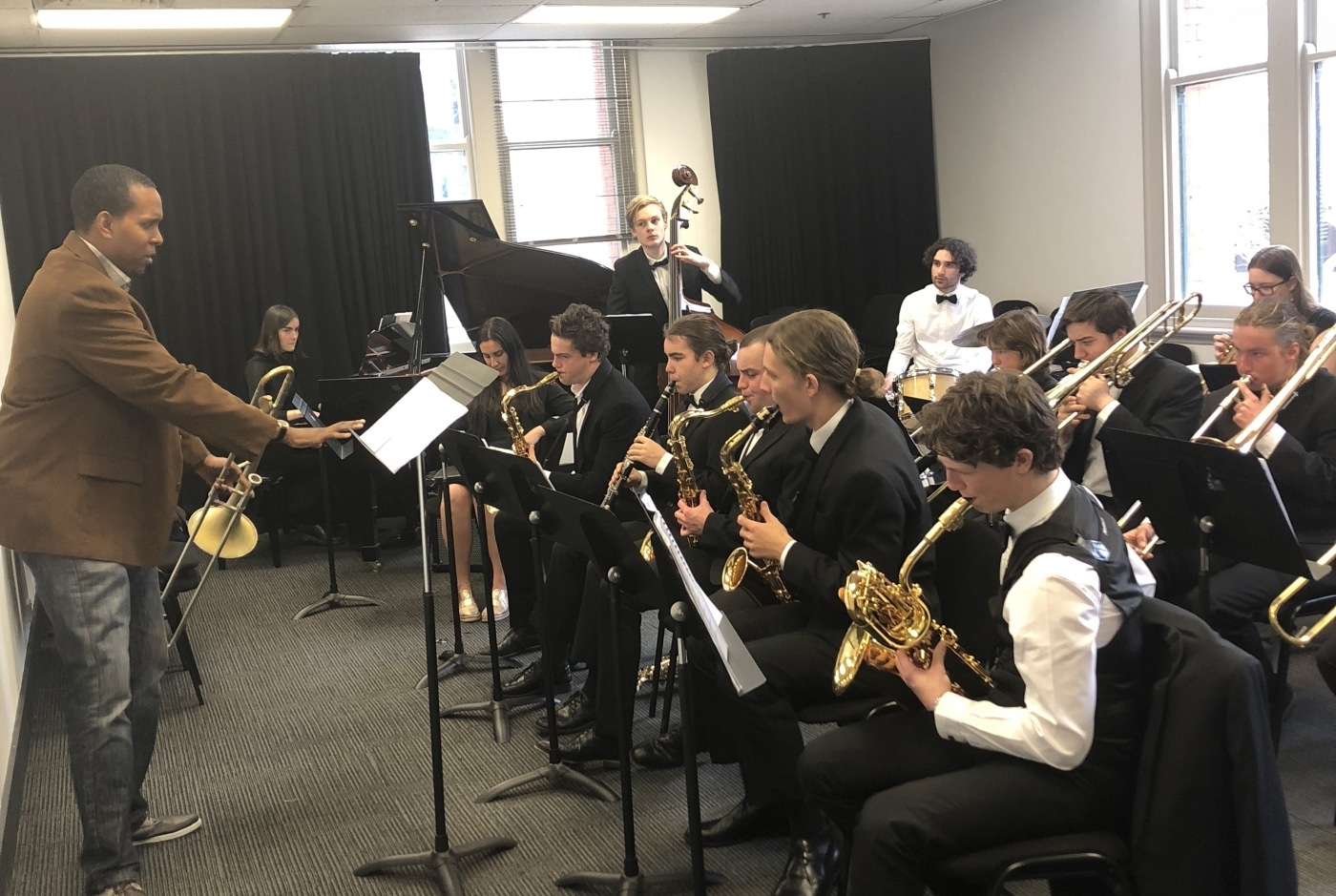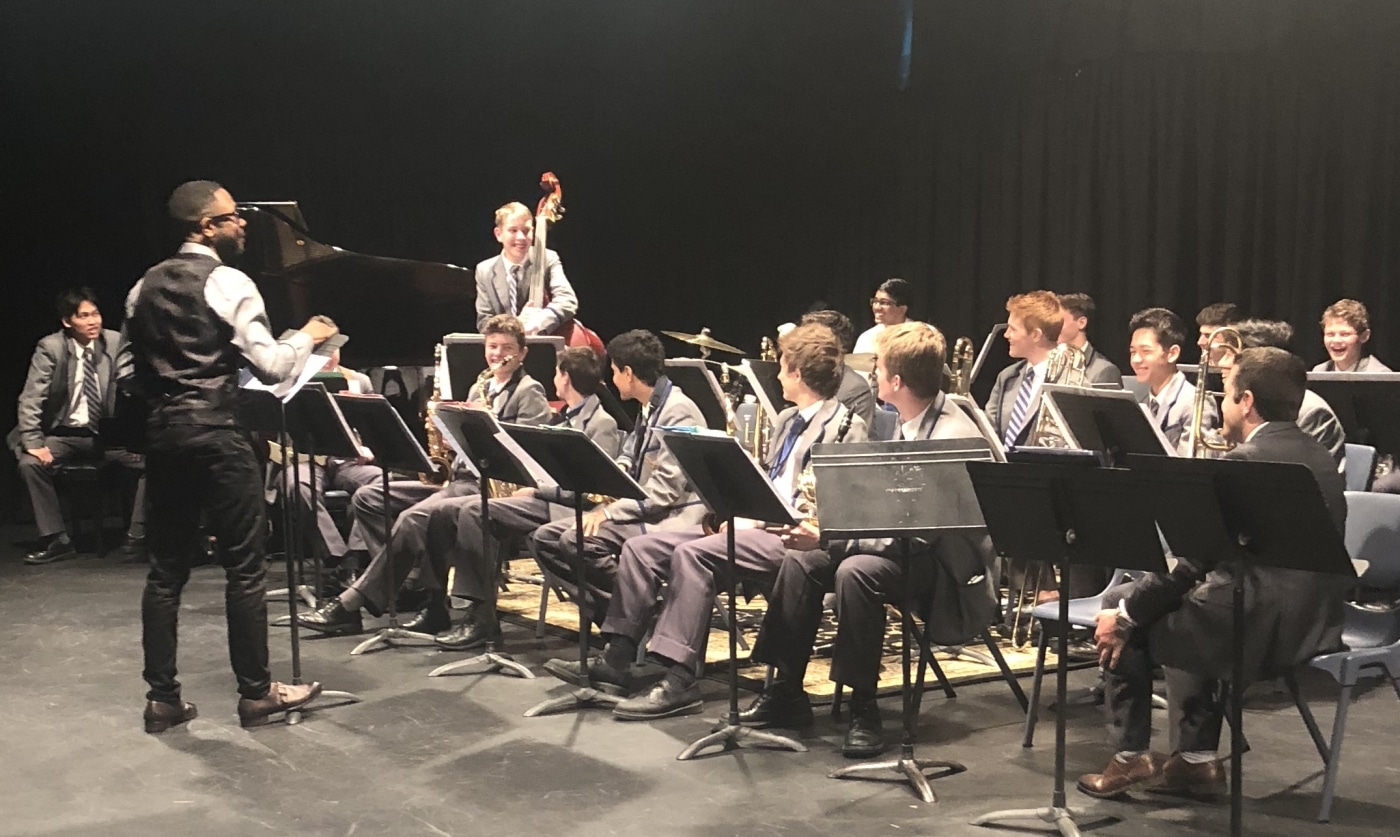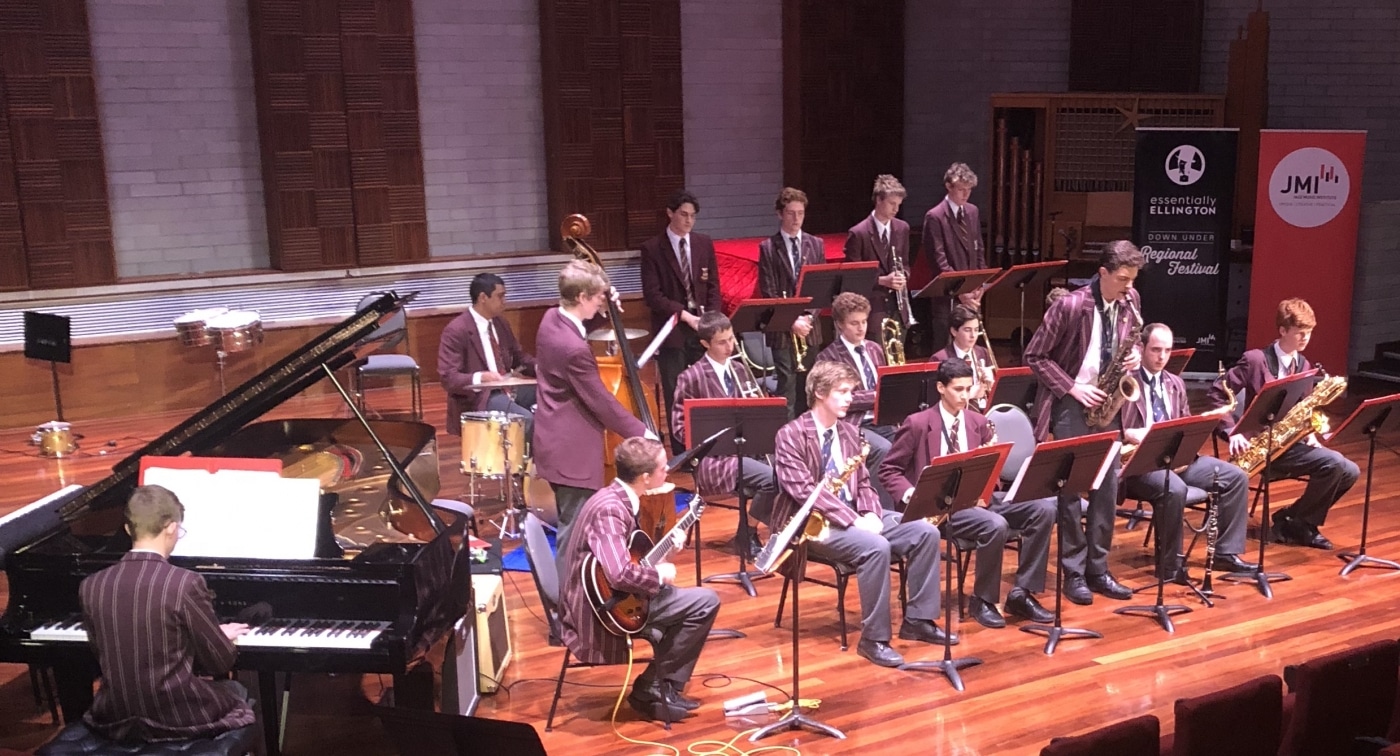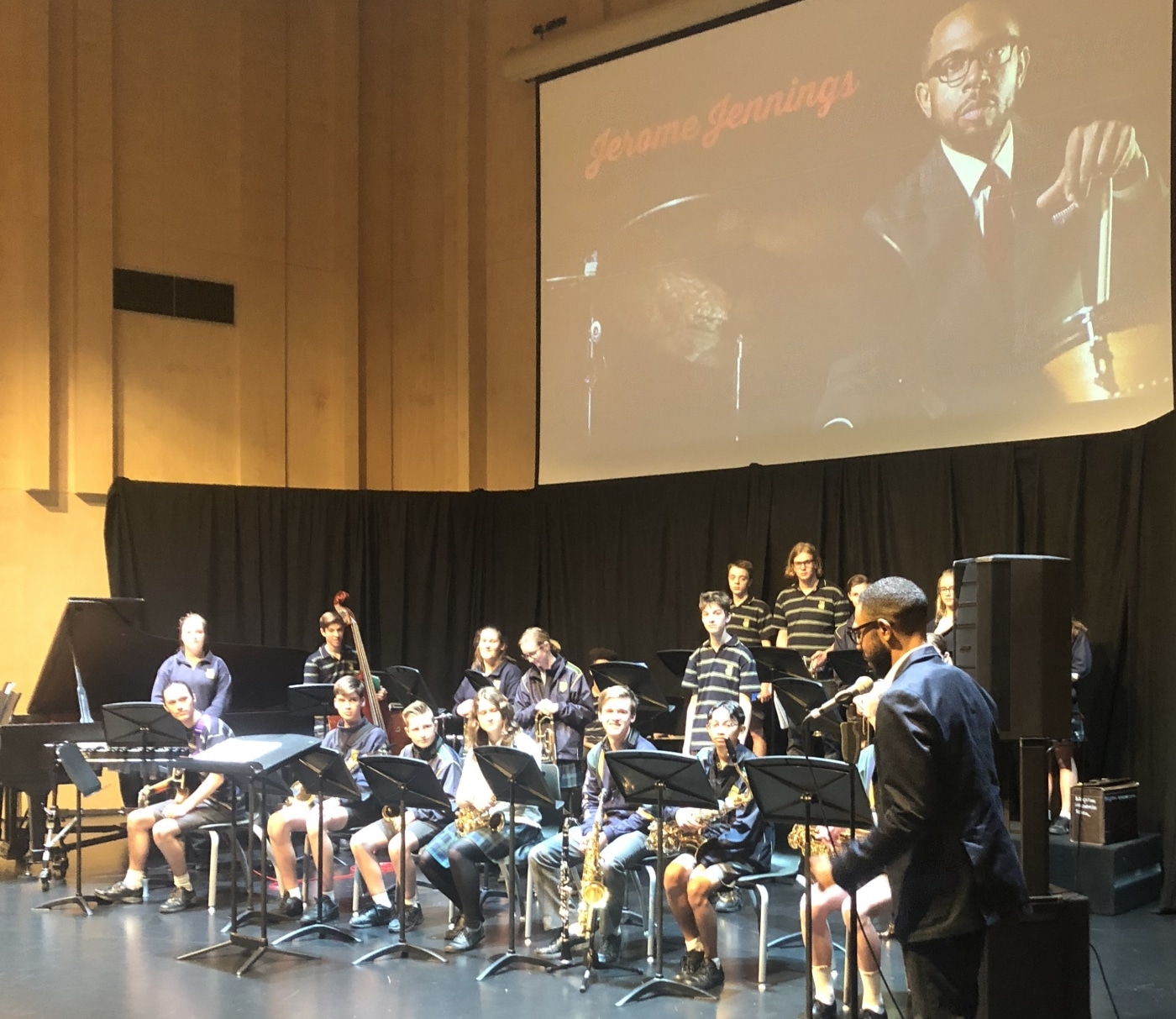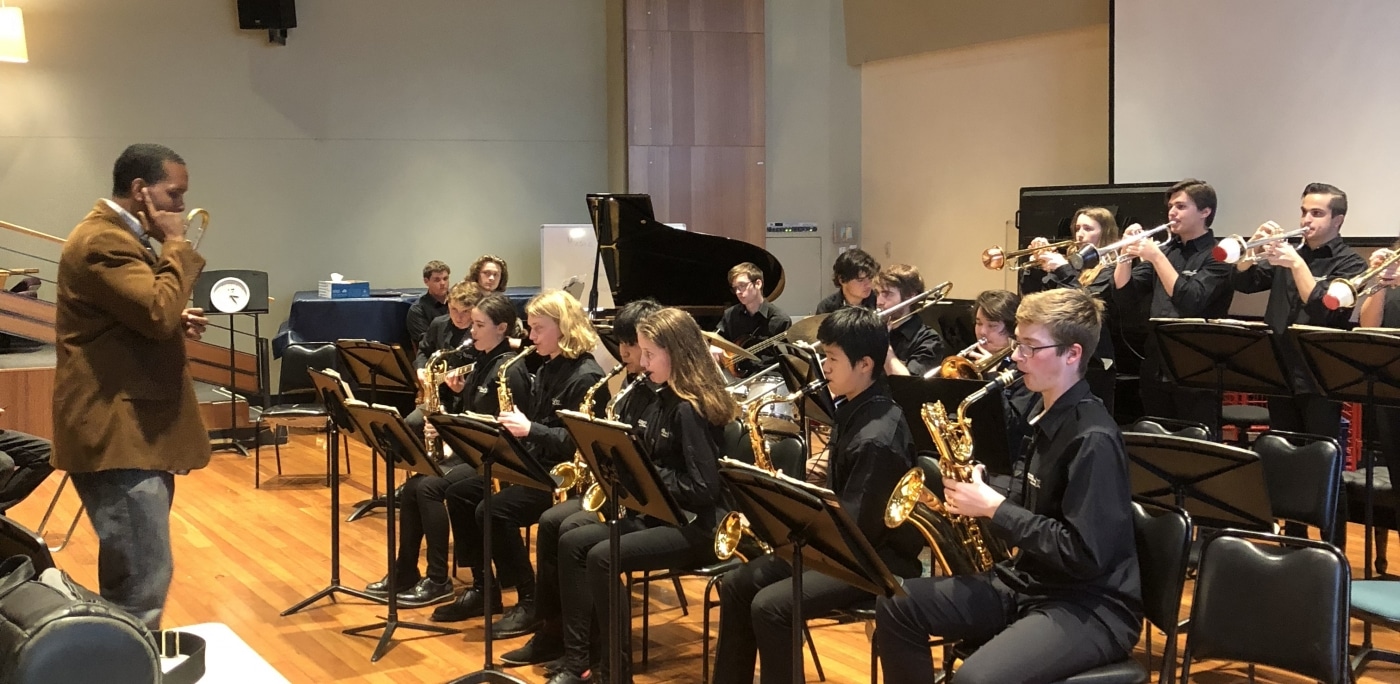 Here's some of the feedback we've received from directors regarding the festival:
"It was unlike any other festival that we have in Sydney. The atmosphere was non-competitive, relaxed, and totally focussed on education. It was wonderful to come away not having had to compete for a place in an atmosphere focussed on destinations. Instead, the students came away a far better band than they went in, and with a much better understanding of the journey of learning and music-making they are on."
"I have spoken to (my) students, who have been involved in the (other) festivals many times… They have said they enjoyed, learnt more and preferred (this festival), due to its relaxed nature, and the educational aspects of the day… The workshop is a real positive, and a huge opportunity for instant feedback."
"I found the recent Teacher Workshop with Jerome Jennings and Vincent Gardner to be extremely valuable. Vincent and Jerome were engaging and ensured all the information they presented was relevant to the directors present on the day. The sessions were pretty inspiring especially for a novice director like me, and I enjoyed them immensely. It was also really well organised. Thank you again for coming to Perth; I am looking forward to next year."
JMI would like to thank Vince Gardner and Jerome Jennings for all of their tireless work, you guys did an amazing job.  Also thanks to Todd Stoll, Maegan Kelly and Antoinette Henry from Jazz at Lincoln Center for all the amazing work you do in running the Essentially Ellington program.  A big thanks to Tim Johnson for recording all the bands and all your help behind the scenes.  Thanks to Belinda Munro for all the fun and gigs we played along the way.  Thank you to the US Consulate in Sydney for all of your support for the festival and what it stands for.  Thanks to Andrew Butt, Gavin Kerr and all the great people at AJEA in Perth, Mark Cameron-Smith and Craig Bentley, Daryl McKenzie and Sean Hutton, David Theak, Thomas Wade and Scott Ryan for all your assistance in helping us deliver a fantastic festival in your respective cities. And finally thank you to all the directors, students, teachers and parents who help make this festival such a worthwhile and amazing experience for everyone involved.