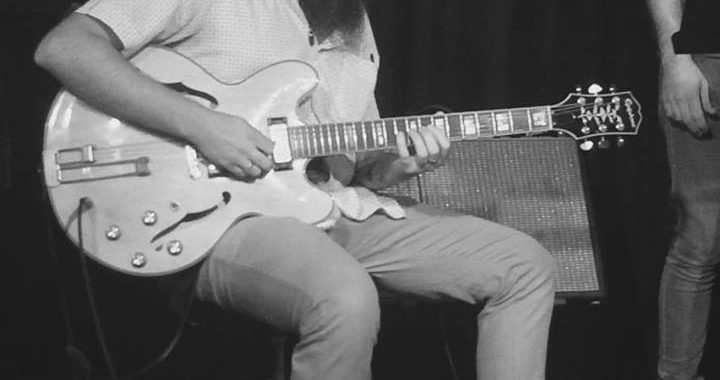 GETTING TO KNOW THE JMI ALUMNI PART 2 – DAVEY ROMAIN
Welcome to Part 2 of our "Getting to know the Alumni" efforts! This week, we've got Davey Romain, who aside from gigging more regularly than he ever has before, has taken up teaching, which he plans to use as the foundation from which to build a variety of other plans. Read on for more!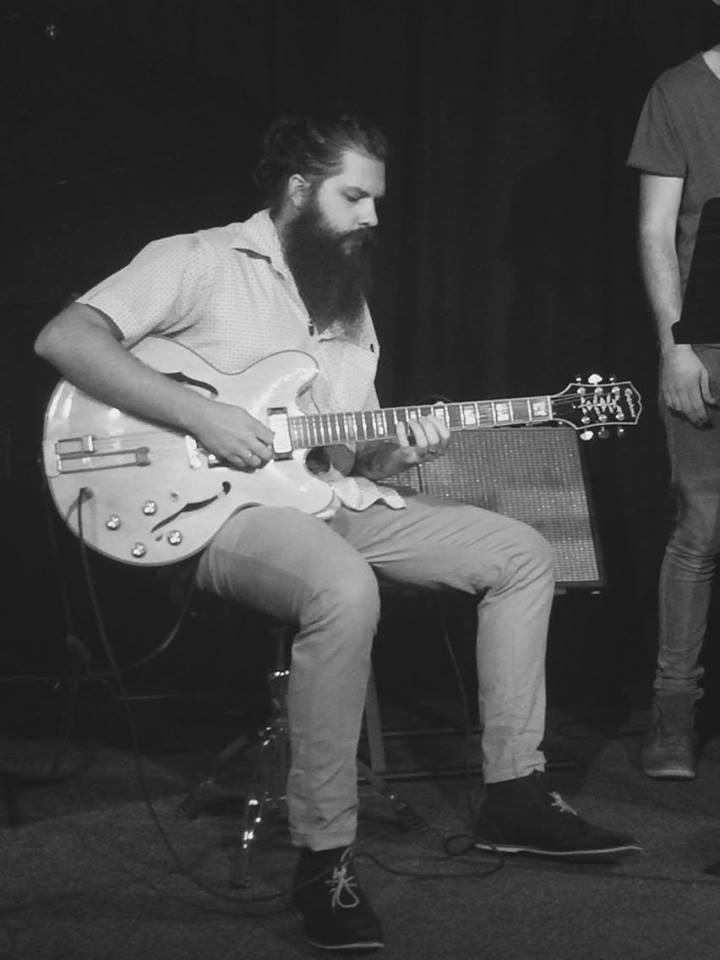 Tell us a bit about yourself. What do you play? What musicians/bands are you listening to at the moment?
My name is Davey. I graduated from JMI in 2016 and I play Guitar. I've been listening to a whole lot of MF Doom, Dexter Gordon, Marvin Gaye, John Coltrane and I always find myself listening to Wes Montgomery and Frank Zappa. They're my staples.
Who do you like to listen to locally?

I love the album David and Goliath by the Chris Poulson trio. It's groovy as hell. I also really enjoy Osaka Punch, they've a pretty eccentric sound. I recently went to see Laneous playing with the Vulture Street Tape Gang and SuperFeather with Jack Richardson. They're all pretty badass. Anything that is a fusion of genres is usually going to be interesting.
Who would you recommend to listen to for someone who doesn't know too much about jazz?

I would say Clark Terry or Wes Montgomery. They both have a great expressive vocabulary, there's heaps of bebop language in there, but there's also just enough blues and soul to keep it from being too dissonant or confusing. They groove hard all the time.
What have you been doing since graduating from JMI (performing/studying/teaching)?

I've been gigging more regularly than I ever have before. Which is great. I've also been teaching at a few different places. It's a slow process making it all come together into one working model, but freelancing is great, playing music is great, and I can't think of anything else I'd rather be doing.
What are your future goals in music?

I'd like to land a steady teaching job a day or two a week as the foundation for all my other activities. I want to travel playing music. I'd like to get into sessions. I've got a band that I play with called the Unofficials and I'd like to see some tours and albums with them. My main goal is just to keep doing music for ever. That's all I could really wish for.
How has studying at JMI helped you to get to where you are and towards your future goals?

JMI is this incredible place filled with incredible educators and students. It's a hub. The musicians that are already coming out of it have changed the scene in Brisbane. I've seen Brisbane's local scene change as a result of JMI over the past 8-10 years I've been gigging here. The institute, or rather the people inside the institute instill a mindset into an individual and I can only describe it as one of capability and progress. You start there and by the time you finish you've all these tools and using those tools you can do anything, provided you put in the work. I used to go to my Mentor Ben Hauptmann (who taught me guitar) and he'd say "what do you want to do today?" He'd be expecting me to talk about guitar, but I'd say "how do I make money with this damn thing." He would outline his process, his experiences, what worked for him, where the grey areas are and what he would do differently. You get the to utilise all the knowledge and experience of people who have been doing this for decades. It's a profound thing and it works. I certainly never played gigs every week, nor taught at schools prior to JMI. I wouldn't have had the skills or confidence to do so. I can say without a doubt that the tools I learned at JMI have gotten me to the place I am today and they will push me on to greater things.
What advice would you have for someone thinking about studying music and especially jazz?

Jazz is a discipline. You have to apply yourself to it rigorously in order to learn it. You have to become a living embodiment of jazz. Listen to it, play it and practice it every day. Approach it with an open mind and listen to what your peers and teachers have to say. It is as subjective as any other art, but in order to learn it you must subscribe to certain processes and leave out your personal biases, at least until you've got a grasp on how it all goes down. Once you start to grip it you realise how tremendous it all really is. The musical vision you have expands exponentially and suddenly the musical possibilities and options you have are limitless, provided you put in the time and focus. It is certainly worthwhile studying jazz. It will make you a better musician no matter what style you play due to its focus on analysis and understanding. It's a methodical process that can be applied to anything.
You can keep up to date on Davey's activities here and hear his music here.