JMI Live Concert Series is back in 2017
After running over 100 concerts in 2016, the JMI Live concert series is back in 2017 presenting live jazz in Brisbane featuring the finest of local, interstate and international jazz artists.  JMI has been presenting jazz gigs in Brisbane for over 10 years now and have featured some jazz legends from both Australia and abroad.  Last year alone we featured artists such as Melbourne's Julien Wilson, Brisbane's Kristin Berardi, Will Vinson, Joe Farnsworth, Ari Hoenig and Vince Gardner from New York, ex-pat trombonist Shannon Barnett plus many more.
This year promises to be even bigger and better, with JMI Live presenting live jazz in Brisbane on every Thursday and Friday night.  Already in 2017 we have presented concerts with local jazz musicians Wil Sargisson, Brad McCarthy, Michael Anderson and Lachlan McKenzie plus more. With a fully licensed bar selling craft beer, cider and wine at affordable prices plus only a $10 cover charge on the door, a night out at JMI Live is one of the most affordable, intimate and entertaining experiences you can get in inner city Brisbane. The 60-seat theatre-style set up provides an intimate setting that is all about the music, an experience that is all too rare in venues in Brisbane.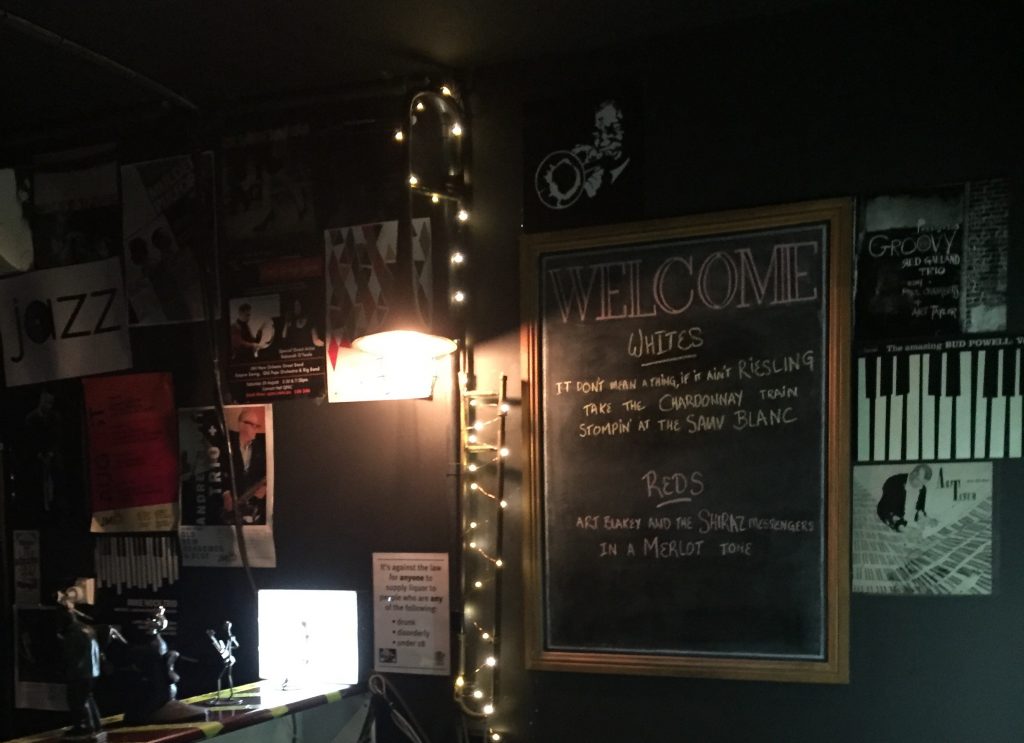 JMI Live is affiliated with Jazz Music Institute, Brisbane's only dedicated jazz music college offering courses and casual classes in jazz performance.  The performances at JMI Live offer great opportunities for networking and exposure for jazz musicians in Brisbane, especially for young jazz musicians just entering the scene and students from either JMI or the Queensland Conservatorium.
Each gig starts with an open jam session that starts at 6pm.  All instrumentalists and vocalists are welcome and encouraged to get involved in the jam session.  The jam is run by having a list at the bar for musicians to put their name down as well as the name of the song they wish to play and we just run down the list as we go.  The atmosphere is always very relaxed and inclusive, with the main purpose of the jam being about more people being exposed to playing jazz and sharing musical experiences with more people, creating a good community vibe.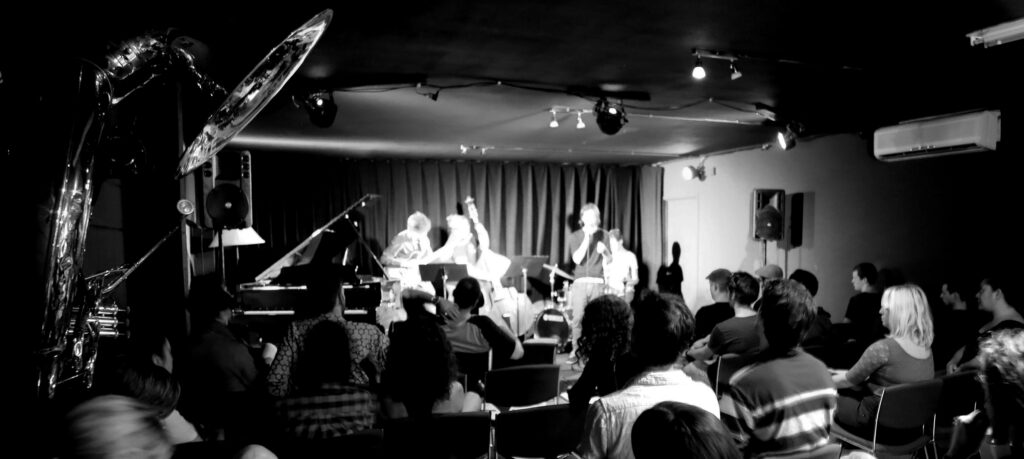 All concerts start at 8pm and will run till some time after 10pm.  There is also a jam session held after the performance that is once again open to anyone who wants to join in.  It's always a great way to finish off a great night after being inspired by the main performance.
Every gig at JMI Live is also live streamed for free on JMI's YouTube channel.  The live-streamed video also uploads to YouTube and stays on JMI's channel so you can watch the gigs over and over again to your heart's content.  There are currently over 150 videos on JMI's YouTube channel from past gigs at JMI Live that you can check out for free.  JMI Live is currently the only venue in Brisbane that has been live streaming every gig for free for the past couple of years.  So even if you don't live in Brisbane, or can't make the gig that night, you can still catch it live or replayed on our YouTube channel.
In addition to presenting the JMI Live concert series, the club is also available for venue hire and is perfect for small community concerts, functions and events.  If you would like to hire JMI Live for your event or concert, please contact JMI at 07 3216 1110 or e-mail play@jazz.qld.edu.au

JMI also run performances at other venues in Brisbane and are dedicated to engaging with the community.  We see it as imperative for the growth of this city to try and present as many engaging events involving jazz music as possible to further the cultural enrichment of Brisbane.
For example, the first Saturday of every month we run a street parade down the Queen Street Mall that is open to anyone that wants to join in.  The parade is inspired by the second line in New Orleans and the inclusive nature of the parades over there where everyone in the community gets involved, whether they are a musician or punter dancing to the beat.  We start the parade at the main stage of the Queen Street Mall and walk down to the bottom of the mall and back up to the main stage.  The smiles on the people's faces as we go is always the biggest highlight, plus the kids really love it and respond to the New Orleans style beat.  If you'd like to come along, join our Facebook page and you will see the event there or alternatively, meet us at the Queen Street Mall main stage on the first Saturday of every month at 11am.