Don't miss Charlotte Mclean at JMI Live this June!
Charlotte Mclean
Thursday the 10th of June, 2021
10 Exhibition St, Bowen Hills
Doors from 7:30PM
Music starts on the downbeat of 8PM
$20 ENTRY
Head to our EventBrite to purchase limited seated tickets
ABOUT CHARLOTTE MCLEAN

Possessed of a velvety-smooth voice, Charlotte Mclean produces her own addictive style and her original tunes have garnered critical and popular acclaim. Charlotte's exemplary skills as an improviser allow her to put a fresh spin on jazz repertoire. She sings with honesty, strength and a unique combination of contemporary musical influences. Charlotte will be joined by an all-star band to perform well-known jazz standards and new original music.
"…an amazingly talented singer, what a voice!"
– Gordon Hamilton, Composer and MD of The Australian Voices.
The Band:
Charlotte Mclean – Vocals
Damian Sim: Keys
Joshua Hatcher: Tenor Saxophone
Jamie Clark: Guitar
Luke McIntosh: Double Bass
Aaron Jansz: Drums
charlottemcleanmusic.com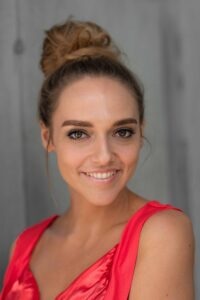 "A captivating live performer, Charlotte Mclean's rapport with both the band and her audience is exceptional. Whether singing her own well-crafted compositions or interpreting the works of greats such as Ellington and Porter, Charlotte pilots every song into her own musical universe with style and finesse."
– Al Hensley Presenter, Jazz Plus, Noosa FM; Contributor, Rhythms Magazine.
How do I purchase a ticket?
Tickets are being sold through EventBrite. Purchase limited seated tickets here. Due to COVID regulations, we have a maximum number of guests allowed in the venue. We highly recommend it is best to get in early before tickets sell out.
What is JMI Live?
JMI Live presents live jazz in Brisbane every Thursday night from 8pm and a jam session after each gig. JMI Live is renowned for its intimate setting, providing the best opportunity to listen to live jazz in Brisbane. Just like a jazz club in New York, this venue is the ideal location for great jazz music, acoustics and atmosphere.
Location
JMI Live is located at 10 Exhibition Street, Bowen Hills.
Live streaming
All JMI Live concerts are live streamed to JMI's YouTube account.  Subscribe to our YouTube channel to access our free live streams.
JMI Live is a COVID Safe venue
Attendance at JMI Live performances
We kindly ask that if you are feeling unwell or showing flu-like symptoms, please do not attend JMI Live. When purchasing a ticket, you agree to only attend a JMI Live event if you are in good health and have not been in close contact with a person who is COVID-19 positive or has travelled overseas or to a COVID-19 hotspot in the past 14 days.
For contact tracing purposes, please check in via our QR code sign-in upon arrival. Please ensure that whilst within our venue, you are adhering to social distancing measures as per venue signage. Please ensure you are also implementing strong hygienic practices (e.g. using hand-sanitiser, thoroughly washing hands and covering the mouth when sneezing or coughing).
If you suspect that you have contracted an infection or have tested positive for COVID-19 after attending an event at JMI Live, please contact the JMI office (07 3216 1110 or email play@jazz.qld.edu.au) as soon as possible.
Ticket Refund Policy
If you are experiencing flu-like symptoms and are unable to attend after having purchased a ticket, please contact the JMI office (07 3216 1110 or email play@jazz.qld.edu.au) as soon as possible during business hours (10AM-4PM) to let us know you won't be able to attend. A full refund will be given is JMI is contacted prior to a performance. Refunds will not be processed if we are contacted after the gig.