JMI Alumni Stories: Charlotte Mclean
We asked some of our alumni what they have been up to since they graduated!
Here's what Charlotte Mclean had to say. Graduated 2012.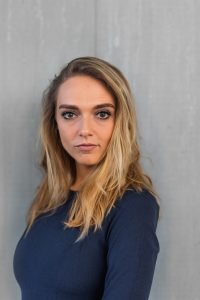 Tell us a bit about yourself. What do you play?
I am a Jazz and originals vocalist and I have just started being brave enough to play keys on gigs occasionally as well!
What musicians/bands have you been listening to at the moment?
I love Punch Brothers and John Mayer but if we are being jazz specific I also love Art Pepper, Chet Baker, Dizzy, and Clifford Brown off the top of my head.
What have you been doing since graduating from JMI?
Since graduating I have been teaching, performing and studying. I did my masters in Vocal Pedagogy and I am lecturing and teaching voice at JMC and doing sessional teaching at JMI. I am teaching at a private school as well as from my home studio. I love doing jazz standards gigs but have also recorded an originals album (Magnolia) with my quartet and myself on vocals/keys. This project is jazz meets improvisational pop with a focus on lyrics and harmony and it will be released in June 2020.
What are your future goals in music?
My next goal is to grow as a performer. I have spent so long with tunnel vision on the music, but I'm afraid I've neglected the audience to some degree. I would love to develop my stage presence so that I am generous and energetic with the band and audience. I would also like to record a live standards album next year, and just keep writing music.
How has studying at JMI helped you to get where you are and towards your future goals?
JMI helped me to develop the skills I need to be able to direct a band, write music, improvise and understand the roles of any of the band members. It has also offered me with opportunities to perform and network with other musicians.
What advice would you have for someone thinking about studying music and especially jazz?
Listen to as much music as you can! It takes a while to develop your own sound and listening to different styles really helps. I think that jazz is really inspiring because the "best" in the industry weren't necessarily born with incredible talent, they have just been chipping away at it every day. If you work hard in jazz it pays off and the music can bring you so much joy. Go for it!