JMI offering Vocal Night Classes with Charlotte Mclean
JMI is extending its renowned Night Classes and are now offering Vocal Classes with Brisbane-based vocalist Charlotte Mclean.  Classes will be held on Tuesday nights from 6:30pm to 8:30pm for 8 week terms.  The next term will be commencing on October 8th 2019 and running until November 26th.
About Vocal Night Classes
The JMI Vocal Night Classes will run for 8 weeks culminating in an intimate and relaxed student concert open to family and friends at JMI Live.  The classes will be taken by renowned Brisbane vocalist Charlotte Mclean.  Charlotte will work extensively with students of the night class to polish set jazz repertoire.
In doing so, you will gain an understanding of jazz improvisation, connecting to an audience, working with a professional band, jazz theory and further developing your vocal technique. This class is for beginners through to professional singers and jazz enthusiasts.
To sign up to the next term of Vocal Night Classes, simply complete the Registration Form and return to JMI via e-mail.
About Charlotte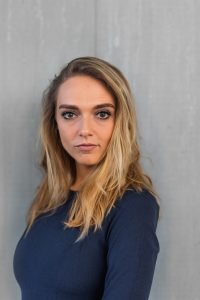 Charlotte is a two-time graduate of Jazz Music Institute and the Queensland Conservatorium of Music. She received a Bachelor of Jazz Music from JMI, graduating in 2012. She then went on to study a Graduate Certificate (Majoring in Performance) and a Master of Music (Majoring in Vocal Pedagogy) at the Conservatorium, graduating in 2017 with a Griffith Award for Academic Excellence.
Charlotte has worked over the past ten years as a private vocal teacher jazz and contemporary vocalist and recording artist as well as having lectured in various Music subjects. Currently, in addition to her work at JMI, Charlotte is lecturing and tutoring at JMC, teaching private voice lessons at All Hallows' School, and tutoring privately. In 2019 she will be touring as well as recording her second jazz album. Charlotte is passionate about helping all students to achieve their music goals, for example, developing a healthy vocal technique, singing professionally in any contemporary style or learning to be a jazz vocalist.
Weekly concepts
Each week Charlotte will work on the following concepts to help develop the vocalists in the course:
Warm up exercises
Improvisation concepts
Music Theory
Developing repertoire
Understanding different jazz styles
Understanding different song forms
To find out more about JMI's Vocal Night Classes, go to our Night Classes page