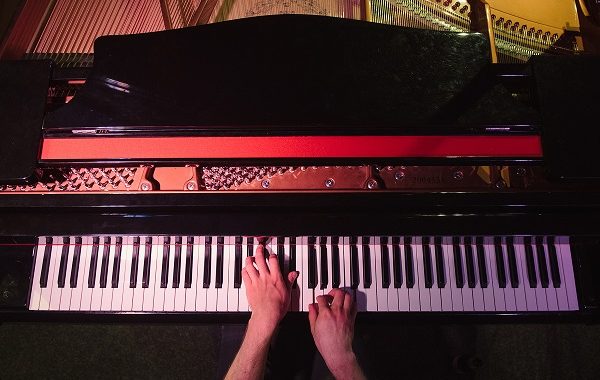 JMI's Open Day – Saturday 1st July
JMI is holding its Open Day on Saturday 1st July with information sessions, workshops, jam sessions and a FREE BBQ.

It seems like only yesterday that 2017 had just started and yet here we are, almost midway through the year with our eyes spinning around the back of our heads (or mine are at least).
The start of winter always seems like a good time to start thinking about the future and what that may hold.  For some, it's thinking about following their passion further and pushing themselves to learn new skills.  For school leavers it's the exciting thoughts of what lies ahead after high school.
It is also around this time of year that JMI holds its Open Day for prospective students looking to study jazz music.  This year is no exception, with our Open Day being held on Saturday 1st July 2017.

This year, the event will commence at 11am with a meet and greet with current JMI staff and students.  This is a great opportunity to speak directly with students going to JMI to get an understanding of what it is like to study here, what performance opportunities students get (public gigs, workshops, demonstrations) and what their plans are for the future.
This will be followed by an information session on the music courses available in 2018.  Next year, JMI will be offering the Bachelor of Music in Jazz Performance – a 3-year full time degree – as well as the Certificate III & IV in Music Industry for high school students.  This session will detail how the courses are structured, what a week in the life of a JMI student is like, as well as what is involved in the audition process.  This is the perfect opportunity to ask any questions relating to the course, fees etc.
There will also be a workshop at 12:30pm led by JMI's Head of School Dan Quigley that will explore the fundamentals of jazz performance and improvisation.  Dan will be assisted by a group of current students that will present a great introduction to performing jazz for anyone that has not learnt the genre before.  The session will give a nice little insight into what music classes are like at JMI and how music theory is applied in a practical manner.
The day will finish off with an open jam session and free BBQ – who could say no to a free snag on a Saturday?
To register your interest in the event, please submit your name and e-mail through the form below or alternatively go to our Facebook event page and click "Going" or "Interested"
[contact-form-7 404 "Not Found"]