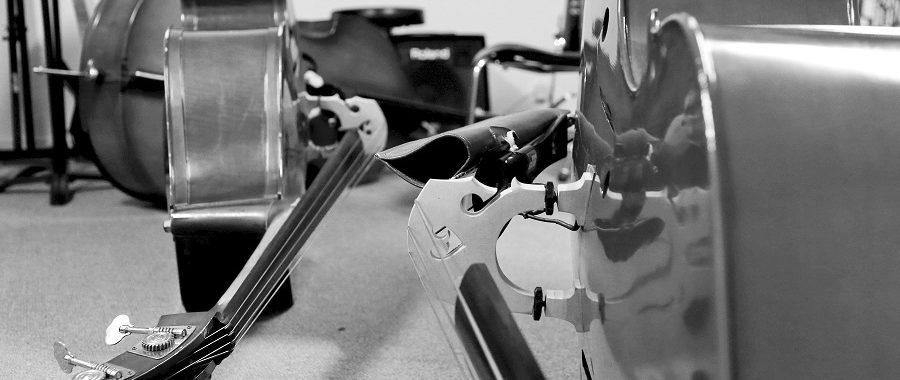 JMI Blog: My Top 5 favourite Bass Players
by Nick Quigley – CEO of JMI
There are many jokes that go around about bass players… such as; what do you call it when two upright bassists play in unison? A minor second…
But in my opinion, the bass plays an integral role in all styles of music and holds a special place in the performance of jazz music.  I've attempted to compile a short and crude list of my favourite exponents of jazz bass playing from the past century.
I must preface this blog by apologising to all the jazz and bass aficionados out there for how much of a "straight bat" I've played in compiling this list (Ricky Ponting would be proud), but there's a very good reason why each of these bass players have played on thousands of recordings collectively.  I have tried to throw one curve-ball in there just for interest's sake.
So, in no particular order…
Ray Brown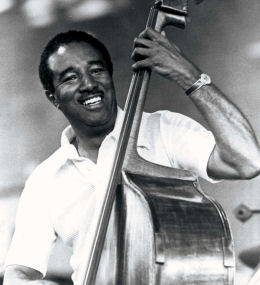 Every bass player needs to check out Ray Brown. Period. The godfather of double bass playing, Brown was one of the most seminal bass players of the 20th Century.  His time-feel is truly unparalleled and he had an ability to make four beats to a bar groove harder than anything.  One of the finest exponents of the triplet fill in walking lines, Brown's strength in his right hand was astonishing and at the heart of what made him groove so hard.  He was also an amazing improviser and soloist, able to fly across the neck with extreme precision and ease, something that bass players prior to Brown had seldom achieved.  Having featured on more than 2,000 recordings it's difficult to narrow down a favourite, however check out this super-hip version of the Ellington classic "Take the A Train" off the Ray Brown Trio album "Soular Energy".
Paul Chambers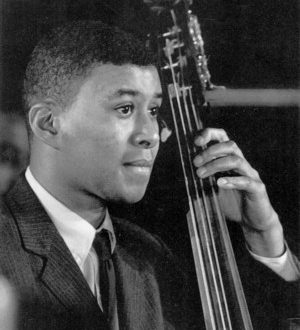 Another prolific bass player best known for his work in Miles Davis' first great quintet, "Mr P.C." as he was affectionately known embodies everything that is true and pure about "laying it down" as a bass player.  Chambers was very subtle and lyrical in the way he would shape his walking lines and I am constantly amazed at his subtlety in this manner.  He was another excellent exponent of a really strong right-hand technique that allowed him to dig in and produce an amazing sound with a very deep groove and strong time.  He unfortunately passed away at the very young age of 33, but still featured on hundreds of recordings throughout a 15-year career.  Miles' first great quintet would certainly have not been the same if not for Mr PC.  Here's a composition of his entitled "Whims of Chambers", the title track off his sextet album released by Blue Note.
Ron Carter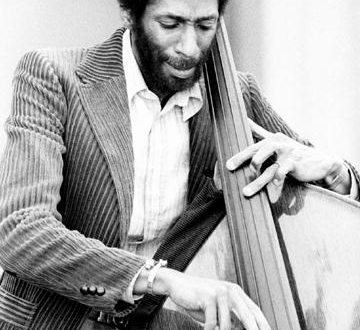 Now known as the most recorded bass player in history and a Guinness World Record Holder, it's also difficult to leave someone of Ron Carter's stature off a list such as this.  Carter, like Paul Chambers, also shot to prominence as a sideman for Miles Davis – this time in Davis' second great quintet in the 60's. At the age of 79, Ron Carter is still a powerful force in the jazz scene as anyone who attended his trio concert with Mulgrew Miller and Russell Malone at QPAC several years ago can attest to.  Another bass player with a ridiculously strong and deep time-feel and ability to make every note groove (I think you can see the common theme here…) I just love his creativity and strength.  He exudes a level of freedom on the bass that not many do, as can be heard with his work with drummer Tony Williams and Elvin Jones in a multitude of recordings made in the 60's.  Here's a live clip of him in the 80's with Herbie Hancock performing the Monk classic "Blue Monk"
Richard Davis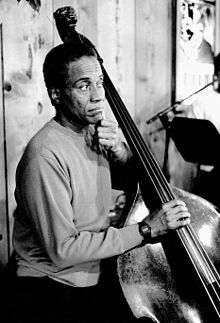 A truly underrated bass player in my opinion, I really love the way Richard Davis approaches the bass.  Davis is an excellent proponent of arco playing (bow) as well as pizzicato playing.  He shot to prominence in the late "Blue Note" era, providing an important role in seminal jazz recordings such as Eric Dolphy's "Out to Lunch", Andrew Hill's "Black Fire" and Joe Henderson's "In 'n Out".  He seems to have an innate ability to know where "one" is – a very important thing to have when you're playing some pretty outside stuff with Tony Williams and Elvin Jones.  Davis is a very creative bass player that uses the full gamut of the bass to express himself.  I particularly love the way he and Elvin work together on the album "Heavy Sounds" – an apt title in my opinion.  Here's a version of "Shiny Stockings" off that album. So hip.
Christian McBride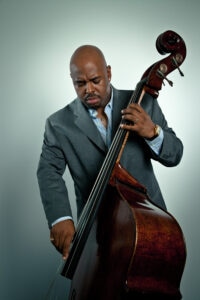 So I realise that all the guys I've mentioned so far are predominantly form the 50's and 60's, and there are a heap of modern bass players that I should mention in this blog but due to the arbitrary nature of a "Top 5", I have decided to stick to the man and that is Christian McBride.  Possibly the bass love child of all of the above players, McBride is without doubt one of the finest bass players in the world today.  Watching his trio perform at the Village Vanguard a couple of years ago remains as one of the most special musical moments I have witnessed.  Once again, super strong tone, super groovy and with a virtuosic facility on the bass, it's difficult to go past Christian McBride.  Here's a cool version of the Herbie Hancock tune "Driftin'" off the Nicholas Payton album "Fingerpainting".
If you're interested in getting into playing the bass and perhaps getting some bass lessons, JMI offers lessons, classes and courses in music in Brisbane.