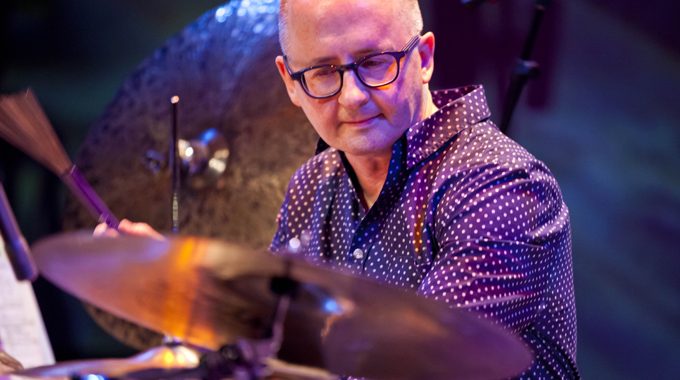 David Jones Workshop with JMI Students
JMI students had the privelege of having world renowned drummer and educator David Jones out to the school to deliver a workshop to all instrumentalists on the symmetry of rhythm.  David is often described as being one of the most innovative and musical drummers in the world. His mesmerising drum solos are dramatic, humorous, surprising and powerful.
His workshop focussed on the topic of polyrhythms and odd time grooves and using these concepts in improvisation, group interaction, composition and solo phrasing.  As David stated "It's one of my most favourite topics to share with fellow musicians.  It was so valuable to have different students come up on stage in trio format and play with me, so I could guide them into repetitions and also to explore different approaches and ways to feel subdivisions."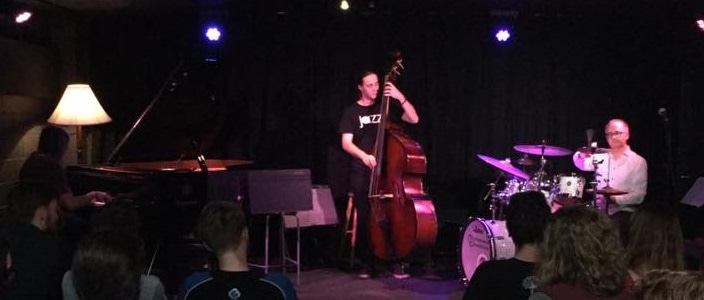 The entire JMI student cohort has been buzzing from the workshop with a whole new set of concepts and ideas to put to use in their own artistic endavours.
On the atmosphere of JMI and the students here, David stated, "I was delighted to see the facility for the first time and particularly how the ensemble rooms are used almost continuously and the jazz venue/workshop area is an active club with jam sessions and professional concerts occurring two nights a week.  So nothing remains in theory mode… It all becomes very quickly applicable in real music situations. This is admirable and also a great model for other institutions."
JMI is extremely grateful for David's generosity of time, spirit and knowledge in delivering this workshop to the students and providing a lasting experience for all in attendance.